Stainless Steel Drainage Gratings
Stainless Steel Drainage Gratings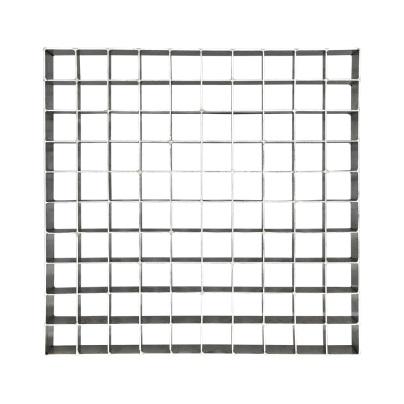 Stainless steel drainage gratings are commonly used in commercial locations and kitchens to drain water and keep the ground dry. With a strong stainless steel construction, drainage gratings are durable in harsh kitchen environments.
After a variety of surface treatments, the drainage grating surfaces are smooth and rust resistant, thus reducing the risk of accidental injury.
According to your individual needs, we offer drainage gratings in custom sizes. Your logo can be engraved or annealed with a laser on to the drainage gratings and will not affect the grating's durability.
Here at Dongming Industry and Trade, our factory is outfitted with many pieces of advanced manufacturing equipment to carry out the cutting, stamping, forging, welding, forming, and polishing of your stainless steel products. Our experienced team of inspectors maintains tight control over every step of the production process to ensure a high level of quality. Combining with this high-performance factory with our high-level experience, we have a recipe for success in this industry, enabling us to supply quality custom stainless steel parts at competitive prices.
All our products are RoHS, UL, and SGS certified. With hard work, superior quality, and dependable service, we have achieved ISO9001, EMC, and 5S (Sort, Set in order, Shine, Standardize, Sustain) certifications.
Contact Us

No.16 Yingui South Rd, Chengxi New District, Yongkang City, Zhejiang Province